If you do not see all your folders when you are logged in to your webmail it is probably because you have not subscribed to them.
To obtain these folders, you do the following:
Login to the webmail and select Settings in the right top menu.
Then click Folders under the Loopia logo and you should now see a list of the folders that are associated with your email account.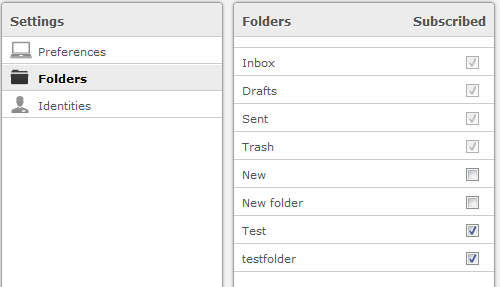 Here you can check the folders you want to be included in your folder list in your webmail. Check them and then return to your inbox by clicking the Loopia logo.