Some web pages that run SSL here on Loopia have received a warning about their certificate last year. This concerns web pages whose SSL certificate is not renewed before September 13, 2018.

The reason for this is that Google has seen weaknesses in the previous certificate and then chose to no longer consider it a reliable SSL certificate from 23 October 2018 (read Google's information).
During August/September we will be replacing these certificates for Loopia customers free of charge.
Unfortunately, we can not automate this completely. Below you can read how the switch to the new certificate will go.
You will receive mail from RapidSSL.
Within the next few days, you will receive an e-mail from no-reply@rapidssl.com where you are asked to approve the new certificate.

2. You must approve the new certificate.
Click on the link in the mail and then approve the new certificate by clicking "Approve." Unless you do this, the certificate may appear invalid in your visitors' browsers as of September 13th, and in October, anyone using Chrome as their browsers will be affected.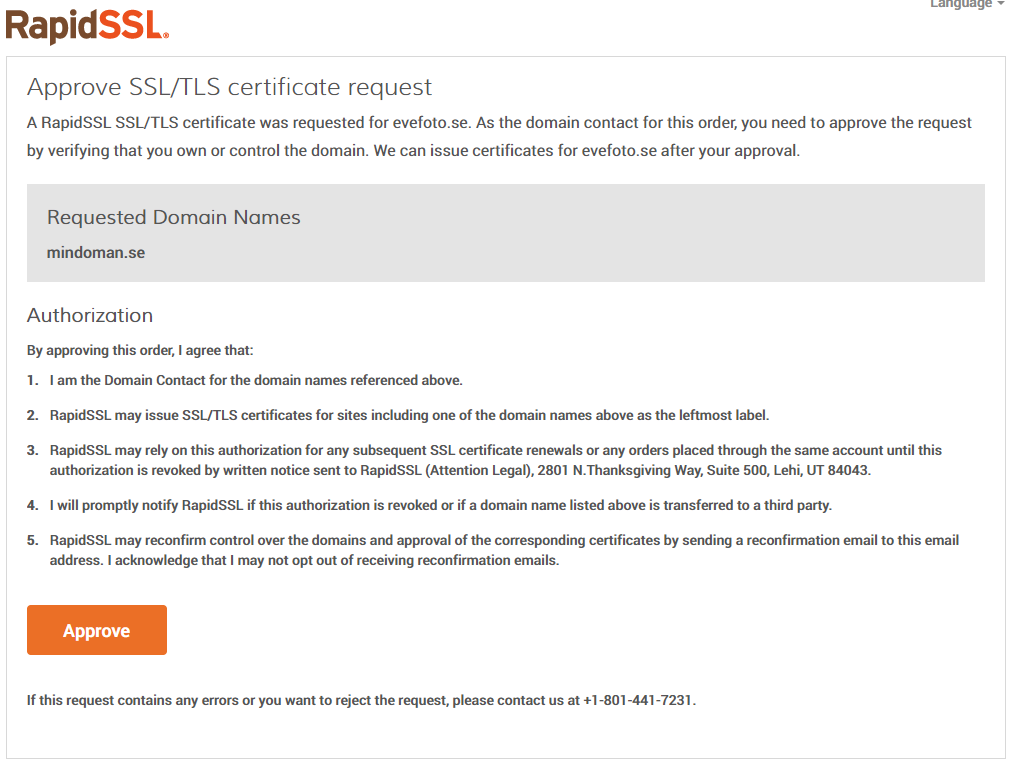 3. Lean back.
Once you have approved the new certificate as above, you do not need to do anything anymore. The new certificate will automatically be installed on your web server within a few hours. The new certificate is free of charge for the remainder of the period already paid by you when you registered your previous certificate. When in the future it is time to renew the certificate, you will receive a new invoice from us for the renewal.
If you want to verify that this postage really comes from Loopia, you are welcome to contact privacy@loopia.se for more information.