Here we show you how you change your user to administrator user of your Office 365 user.
First, you need to login to your Loopia Customer zone. If you do not have your login details for the customer zone, you can request new once here:
Retrieve your user information.
Inside the Loopia Customer zone you will find "Office 365" under "Services."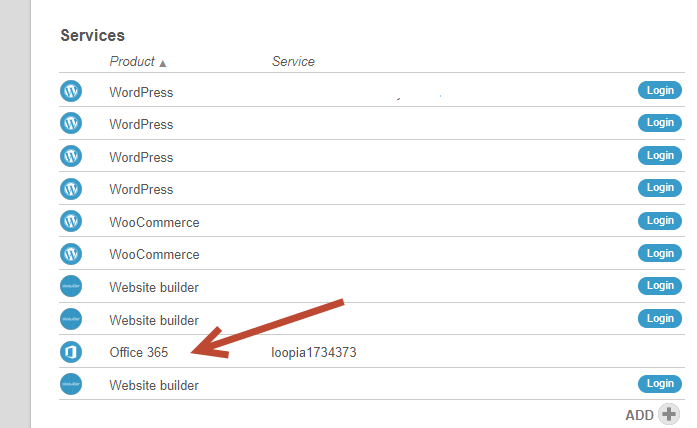 Click on "Office 365" to open the Office 365 administration menu. At the bottom, you will see all of your Office 365 users. Click on the user you want to make administrator to view more options for the user.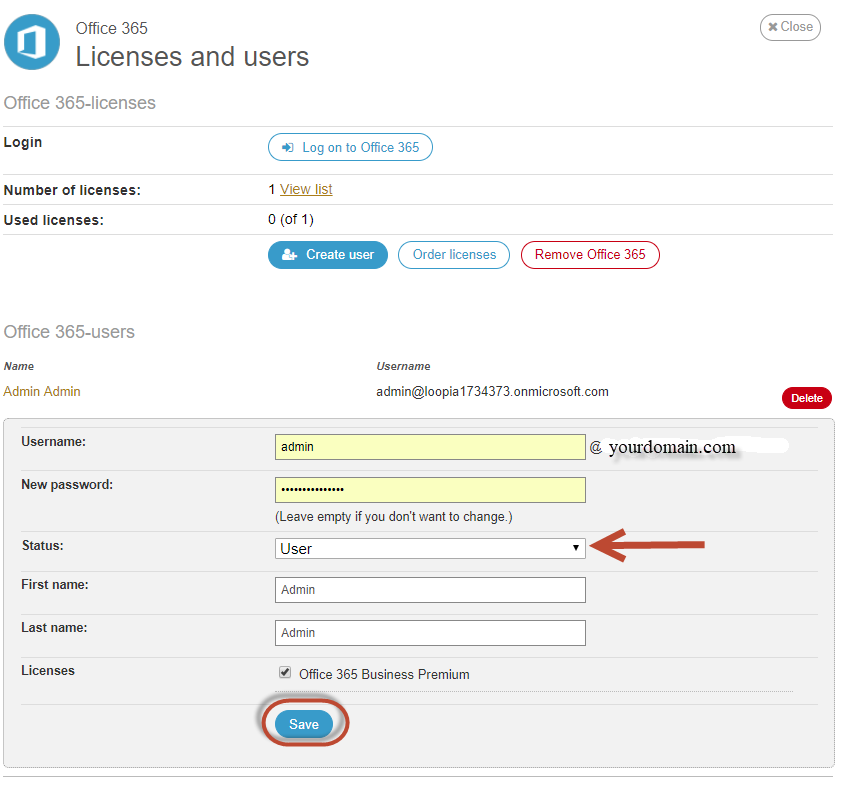 Now select "Administrator" for the user in the drop-down menu where you see "User".
Then click "Save".
NOTE! That it may take up to 1 hour before the user has been updated in Office365 and administrator privileges has been added.