This guide explains how to quickly reactivateyour expired domain through our customer zone and our PREPAID service.
Note that different top-level domains have a different time log to reactivate and that they also incur different costs for the different domains.
In the guide below we have chosen a .se domain as an example and upon re-activation of this, no costs will be incurred except the annual renewal fee.
See this list for current domain re-activation prices.
NOTE! Note that all steps in this guide must be performed to reactivate your domain name/s.
You can reactivate an expired domain in the customer zone by following these steps:
1. Start by logging in to your customer zone and then clicking on the domain name you want to reactivate (it will appear as red-flagged in the domain list).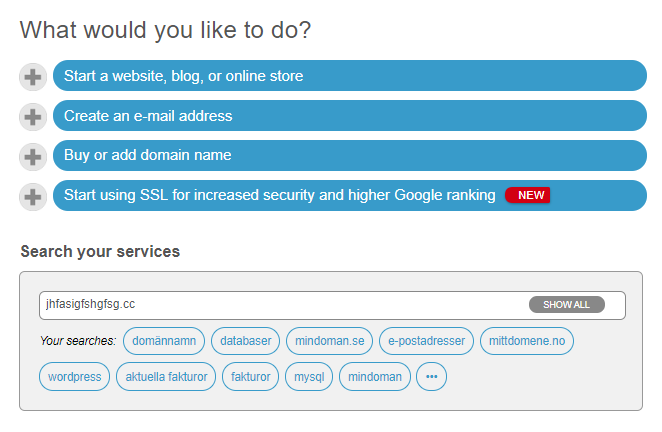 Once you have clicked on the domain name a box will open and you will see a button to reactivate your domain "Restore domain".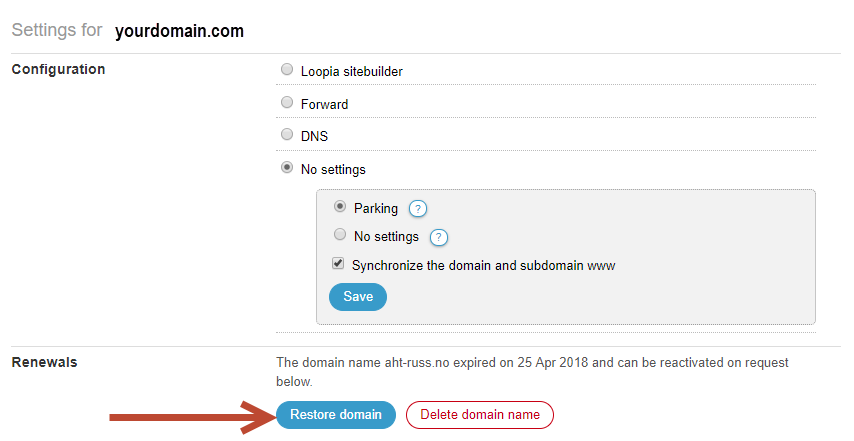 After clicking "Restore Domain" the page will expand and give you the option to order a re-activation from the domain name.
2. The re-activation sum is taken from your available PREPAID amount. If you have credit you can skip the following steps, if you have no PREPAID amount available, you can create an invoice by first clicking "Top up here". You can read more about Loopia PREPAID here.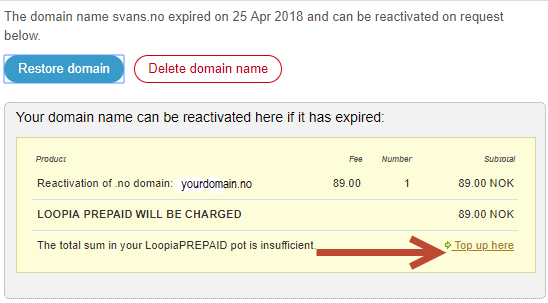 3. When sufficient funds are available in your account, click "Order Prepaid".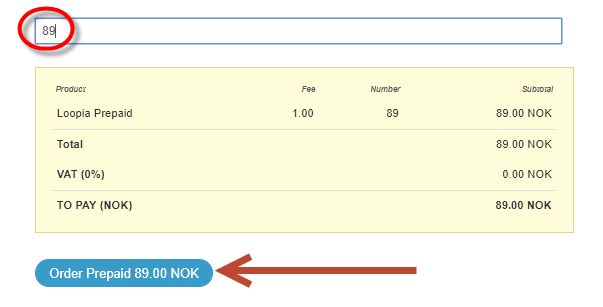 Once you click on "Order Prepaid" you will confirm that you wish to use the amount of your current Prepaid sum more than once.

After re-activation is registered, it may take up to 48 hours before the domain has been re-activated again.
If you have questions about the procedure to reactivate your domain, you are welcome to contact our support. Please note that our support can not reactivate your domains for you, but these must be reactivated according to this guide.