With LoopiaPREPAID you can buy credits (balance) as a customer and thus get a pot that you can use for payment of future invoices. That way you can, for example, get domain orders enabled immediately without having to manually pay an invoice and reduce the number of invoices you receive significantly.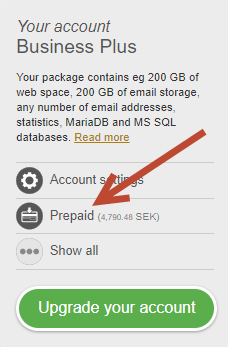 LoopiaPREPAID also offers you the ability to set which invoices the system will pay. As long as you have enough money in your pot, you can choose to automatically pay all invoices, that only invoices containing only domain names will be automatically paid or no invoices will be automatically paid.
You load your LoopiaPREPAID pot by logging into the customer zone and then clicking "Prepaid" on the right.
On the tab that opens, you can see the current amount as Current Balance and below this option to add your own selected amount.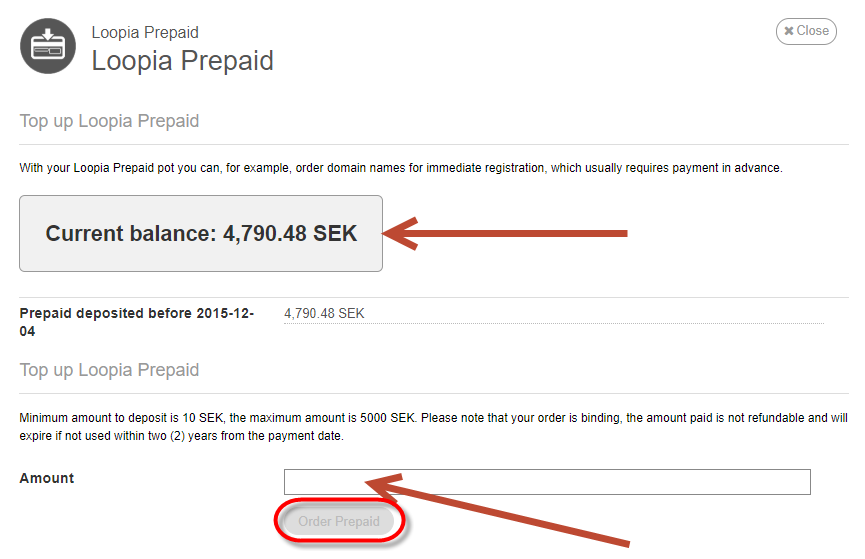 We want to add 99 crowns in this example and therefore enter 99 below the desired amount.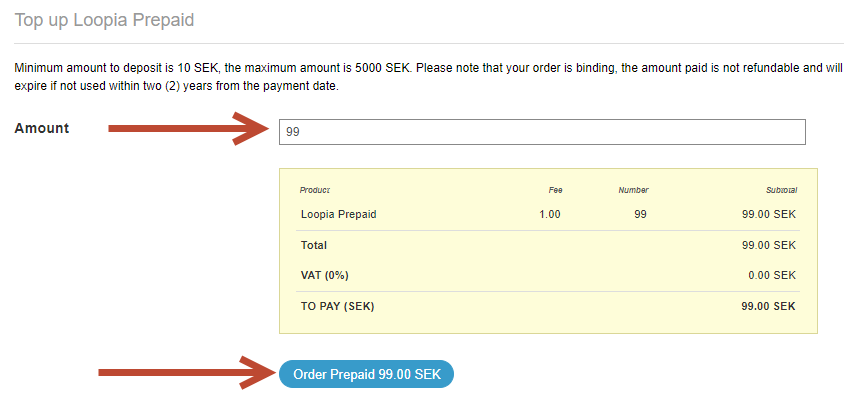 A summary that specifies how much has been added will appear after this and if you are satisfied with the amount, click "Order Prepaid".
You can pay the invoice you receive directly on Loopia's card payment. The money will be immediately available on your account and you can use them directly, for example, to re-enable a domain name that expired or post multi annual renewals.
Automatic payment of invoices
Worth mentioning is that if you add a credit card, there is also the possibility to determine how your LoopiaPREPAID pot will be used. You can choose to have invoices automatically paid, only domain invoices or nothing to be paid automatically.