RapidWeaver is a program from Realmac Software and is used to create and publish websites. This guide is written for RapidWeaver 5.2.2 and the steps for publishing the website can be changed in newer versions of the program. Version 5.2.2 currently does not exist in English, so the guide is written with the English version of the program. If you want to see a larger version of the pictures, click on them.
The advantage of using RapidWeaver to create a website is that you have different projects for their different websites, so you do not have to change the link information every time you switch between project/website.
You can download the latest version of RapidWeaver by clicking here.
When you create a new project in the program, there it already asks you about where the website will be located, in this you should fill in the Web Address (URL) with your site where you want the site to appear.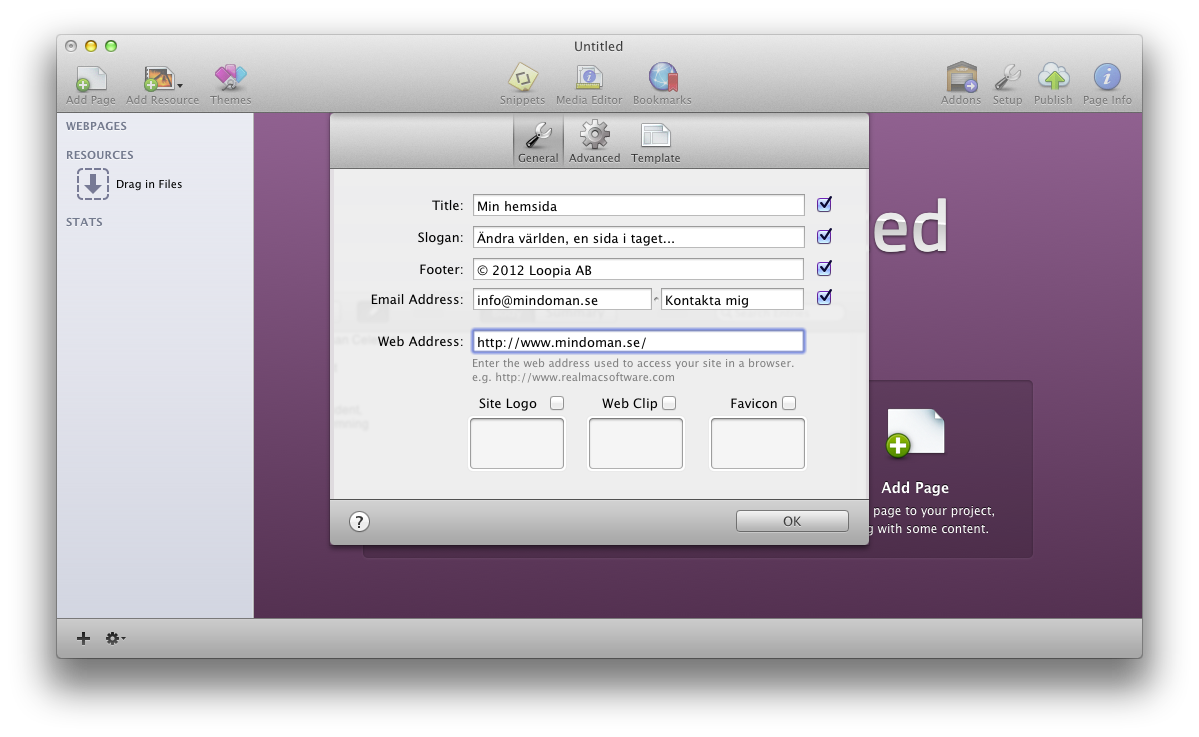 When you create your website or at least add a page to the project, you can try uploading the website by clicking the "Publish" button at the top right and filling in the following settings: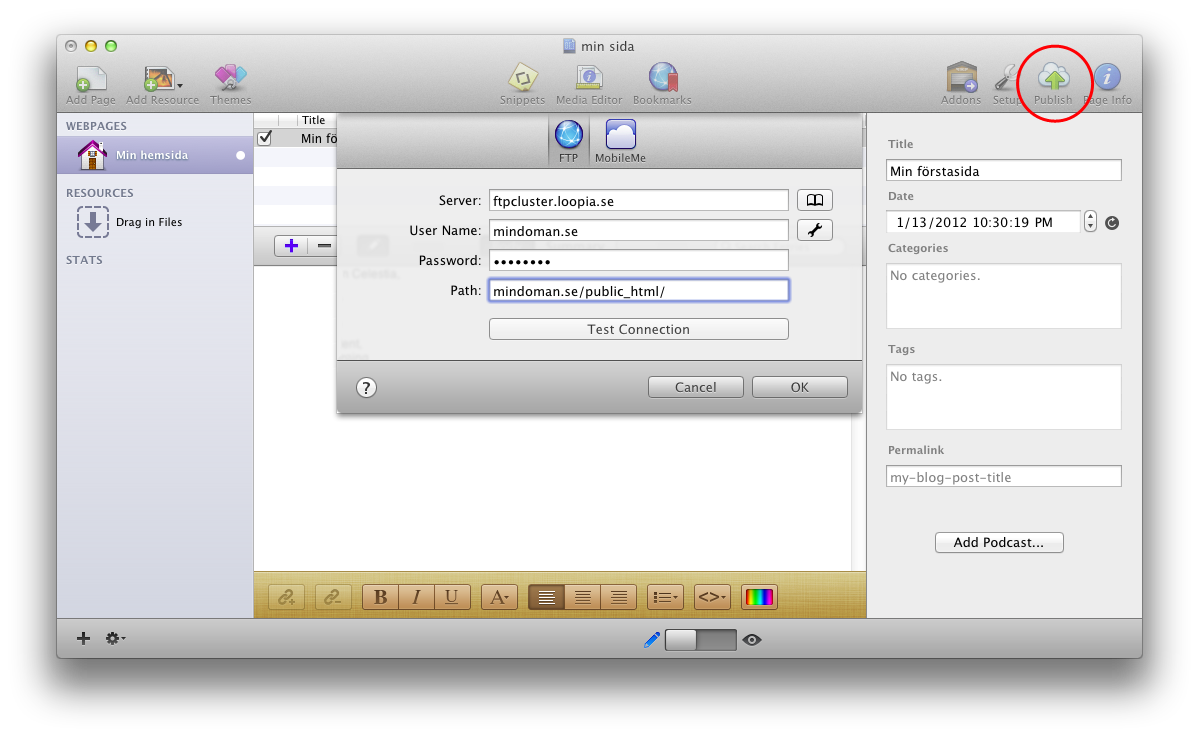 The server name that you have to set is ftpcluster.loopia.se
The user name and password for FTP are first created in the customer zone under the FTP account menu option. You then select which folder the user should have access to. In Path in Rapidweaver, enter the search path to the website, and the right search path depends on which folder you chose that the current FTP user should have access to. They are in relation to each other. For example, in the customer zone, you have selected "Complete account" option for your FTP user, then the search path for Rapidweaver will be the following mindsom.no.com/public_html/.
Note that the settings for the domain must be "website with Loopia" (new platform). Selection "Autobahn", "UNIX" or "Windows", for the page to upload with FTP, for example, Rapidweaver should appear.